"FOR THE ULTIMATE RIDING SURFACE"
The AH200 Arena Harrow has been designed with ease of use in mind without sacrificing performance.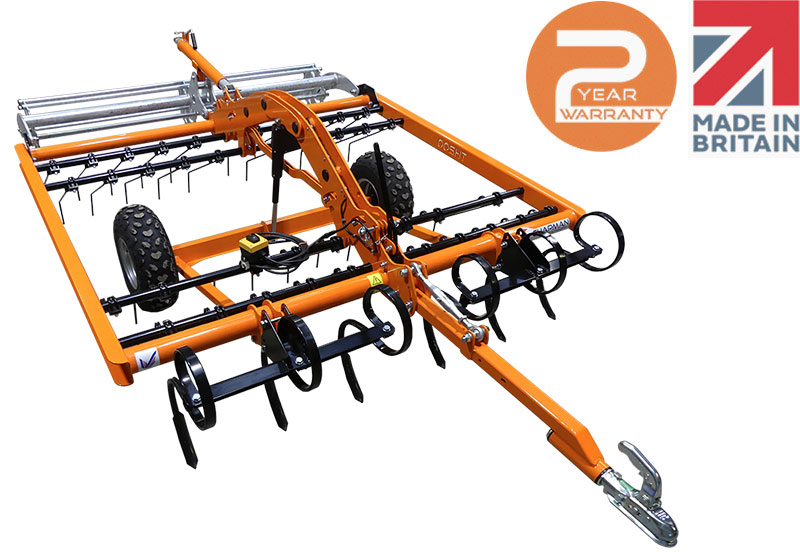 The AH200 Arena Harrow is the perfect machine to keep your arenas and sand schools in the best condition.
2.0 m harrow width
38 8mm harrow spring tines in four rows
Rear consolidation roller
6 heavy duty, front mounted 'S' tines
Heavy duty steel construction
12v actuator for automatic lifting of wheels to in-work use
Height adjustable draw-bar for different tow ball heights
Good quality 19x7x8″ tyres for easy towing
RETURN ON YOUR INVESTMENT
Arenas and gallops are becoming more sophisticated in their construction with synthetic materials being added to the surfaces to provide superior, stable riding surfaces.
The Chapman AH200 Arena Harrow is specifically designed to get the best return on your investment, eliminating hard spots, levelling the surface and improving drainage.
SIMPLE OPERATION
Spring tines are proven to give superior results over traditional harrows. 38 8mm tines offset over 4 rows means no missed spots. Easily adjust the aggressiveness of the tines with three tine settings and simple adjustment.
The AH200 comes with a 12v electric lift actuator which lets you simply raise & lower the machine into work mode or travelling mode with a remote switch on the back of your ATV/UTV.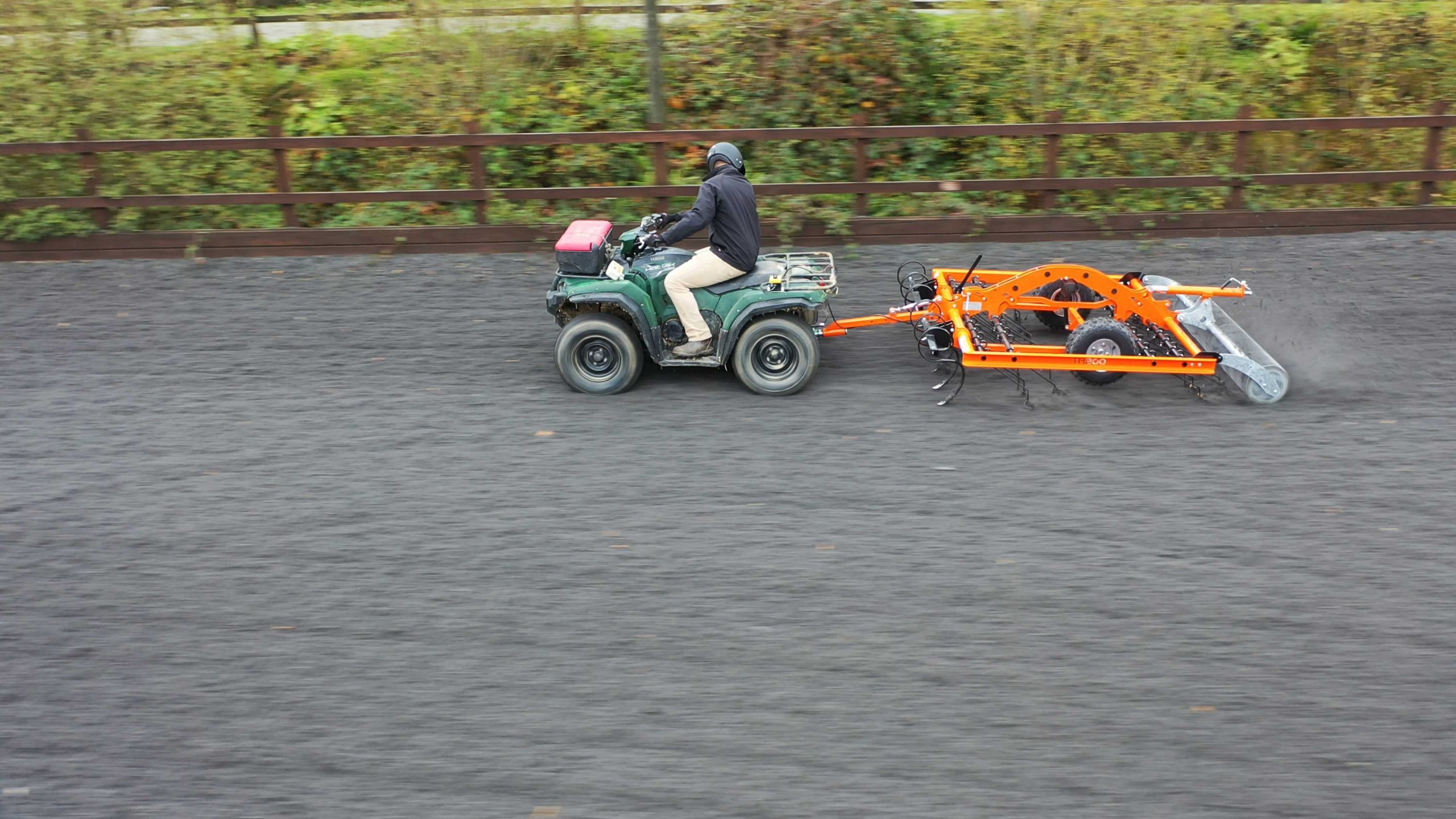 HEAVY DUTY S TINES
Six front mounted 'S' Tines allow the AH200 to loosen and lift the surface to give a greater mix of more fibre and synthetic materials. The Spring Tines that follow smooths out the surface before the rear consolidation roller compacts and orientates fibres across the surface.
Available as standard as a towed unit for use behind almost any vehicle equipped with a 50mm ball or pin hitch.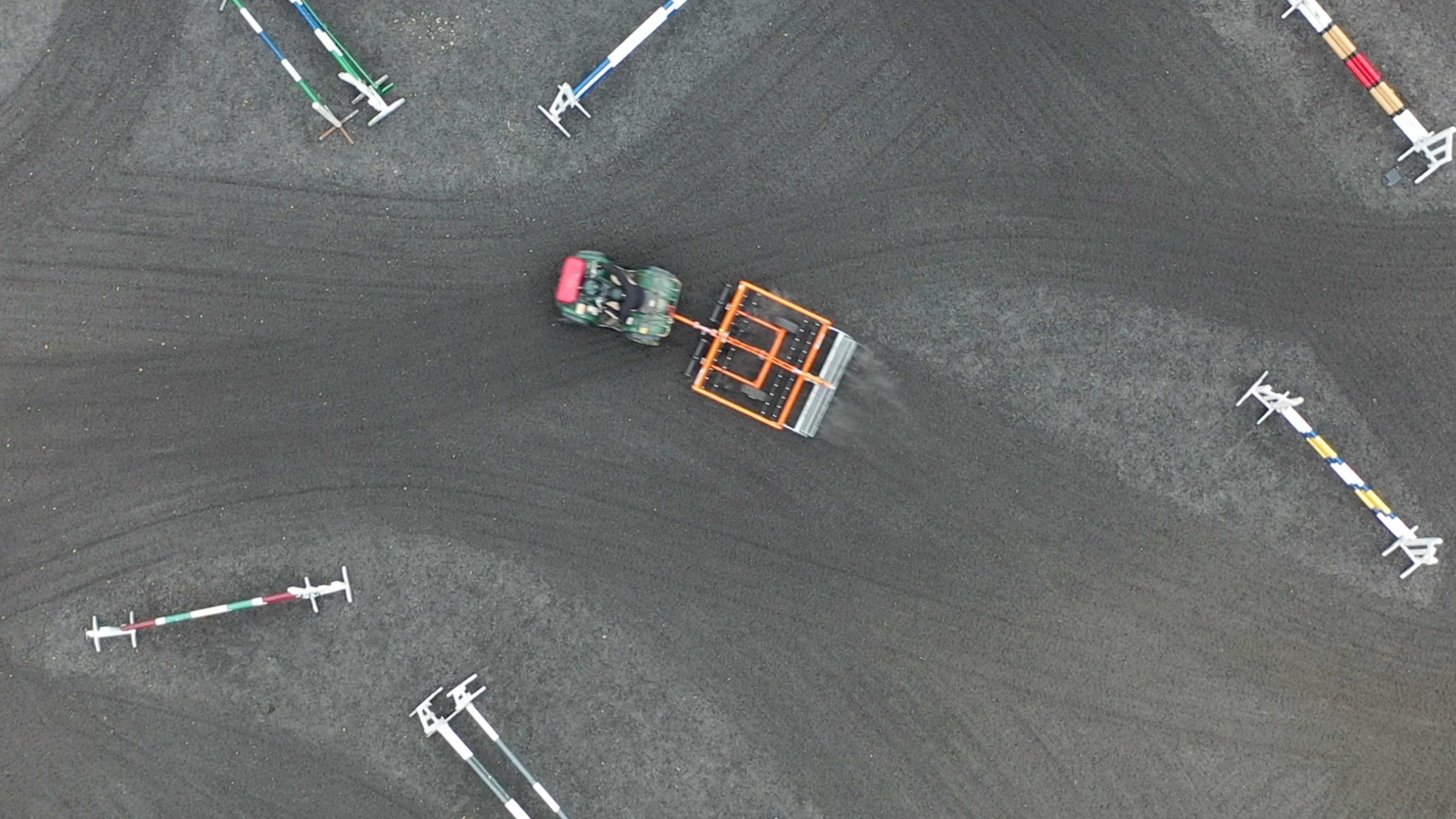 REGULAR MAINTENANCE IS ESSENTIAL
For advanced fibre or wax stabilised surfaces such as CombiRide, Turfloat or CLOPF, a maintenance regime is essential as it orientates the fibres correctly to give the desired surface feel.
The AH200 comes with the well established Chapman build quality with an industry-leading 2-year warranty for peace of mind.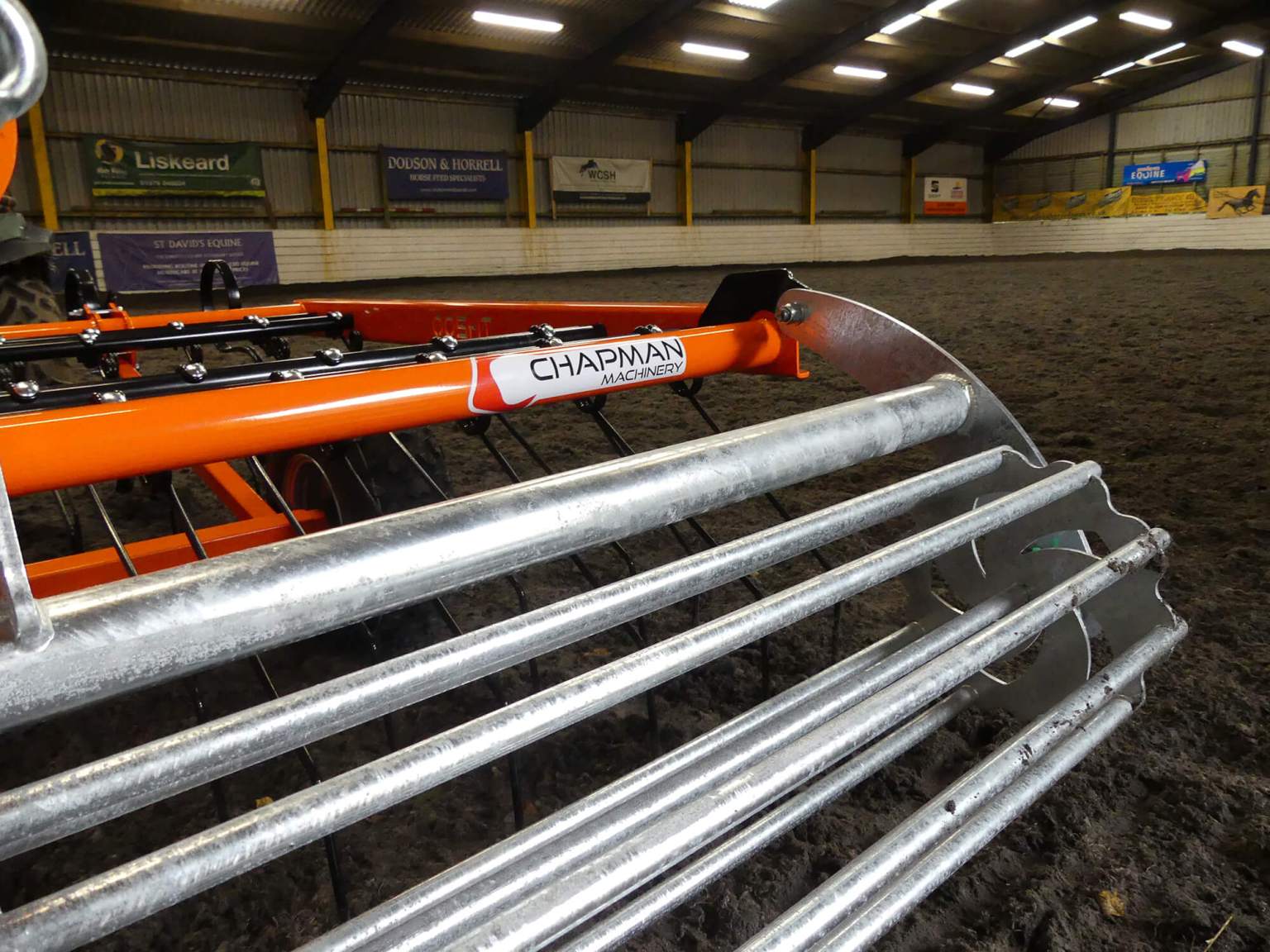 Specification
| Description | Spec |
| --- | --- |
| | 275kg |
| | 2.0 m harrow width |
| | 40 7mm harrow spring tines in four rows |
| | Rear consolidation roller |
| | 6 heavy duty, front mounted 'S' tines |
| | Heavy duty steel construction |
| | 12v actuator for automatic lifting of wheels to in-work use |
| | Height adjustable draw-bar for different tow ball heights |
| | Tried and tested British manufactured swivel hitch |
| | Good quality 19x7x8″ tyres for easy towing |