"EXTREME POWER AND FUEL EFFICIENCY"
The FM PRO enters new territory in the ATV flail mower market for extreme power and reliability while maintaining better fuel efficiency versus traditional carburettor models.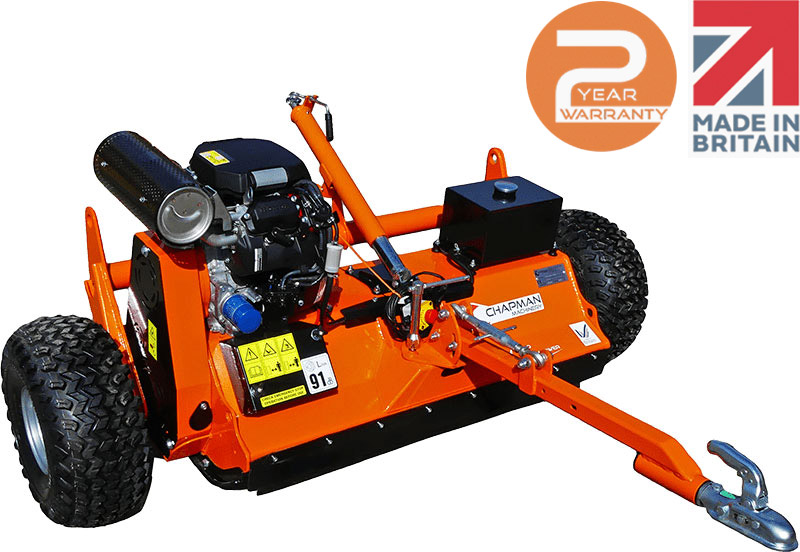 Designed for the full range of topping and mowing tasks, from thick dense rushes to fine topping of parkland, the FM series Flail Mowers can tackle anything thrown at them.
Powerful 23hp Honda electric start engine
Electronic fuel injection
Heavy duty construction throughout
Unique double helix flail rotor
Large diameter tyres for smooth travel
Automatic belt tension system
Forged hammer flails
Industry Leading Performance
The FM PRO utilises industry-leading Fuel Injected 23hp Honda Fuel Injected iGX700 V-Twin Engines, which offer unparalleled power and performance in their class.
The FM PRO models are fitted with forged hammer flails as standard, proven to cope with the most demanding growth, with a cleaner, more reliable cut.
When reality meets intelligence
The Honda iGX700 offers excellent fuel efficiency due to the electronic control system which continually monitors and adjusts the engine's air to fuel ratio according to operating conditions and engine load while maintaining optimal performance.
This results in excellent fuel efficiency and low emissions – so good, that in product trials the fuel efficiency was typically 10-12% better than the previous model.
LOWER FUEL CONSUMPTION & BETTER EFFICIENCY
The FM PRO is paired alongside with Honda's legendary quality and reliability, the upgraded engines minimise starting issues in a range of conditions and are less susceptible to poor quality fuel, making them even more efficient.
This means lower fuel consumption, less maintenance costs and less downtime – important factors when choosing which machine is right for you making it perfect for commercial and heavy duty users.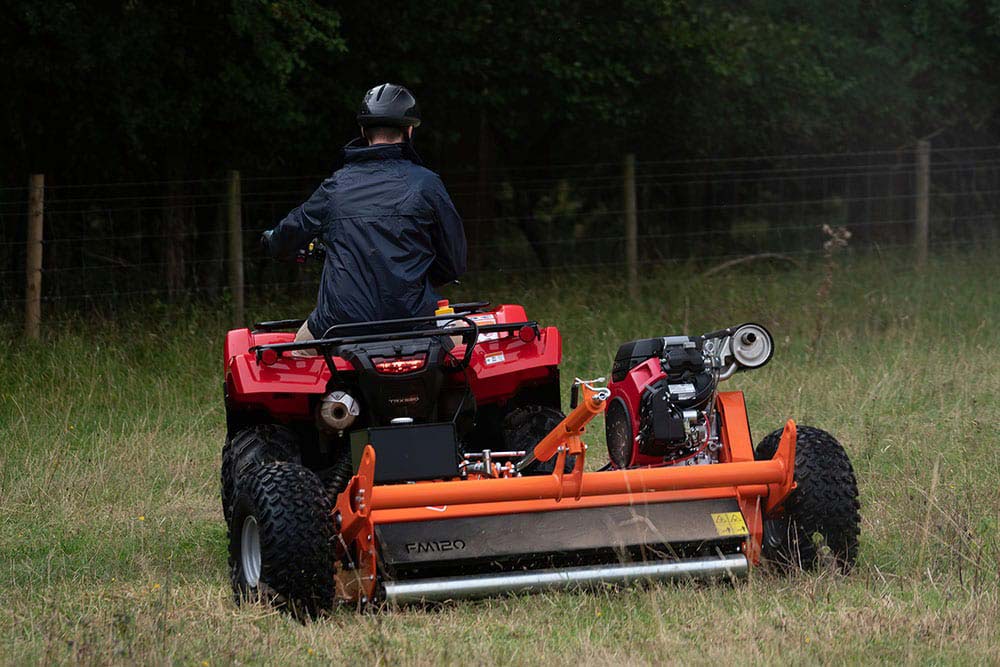 HEAVY DUTY & ROBUST
The FM PRO range are fitted as standard with a centrifugal clutch, allowing for safe & efficient operation from the towing machine.
The centrifugal clutch gives automatic drive engagement and disengagement, and combined with the automatic tensioning assembly reduces maintenance by compensating for belt wear and belt loading. Heavy-duty 'bx' type drive belts last longer and are more efficient than smaller units used on competing machines.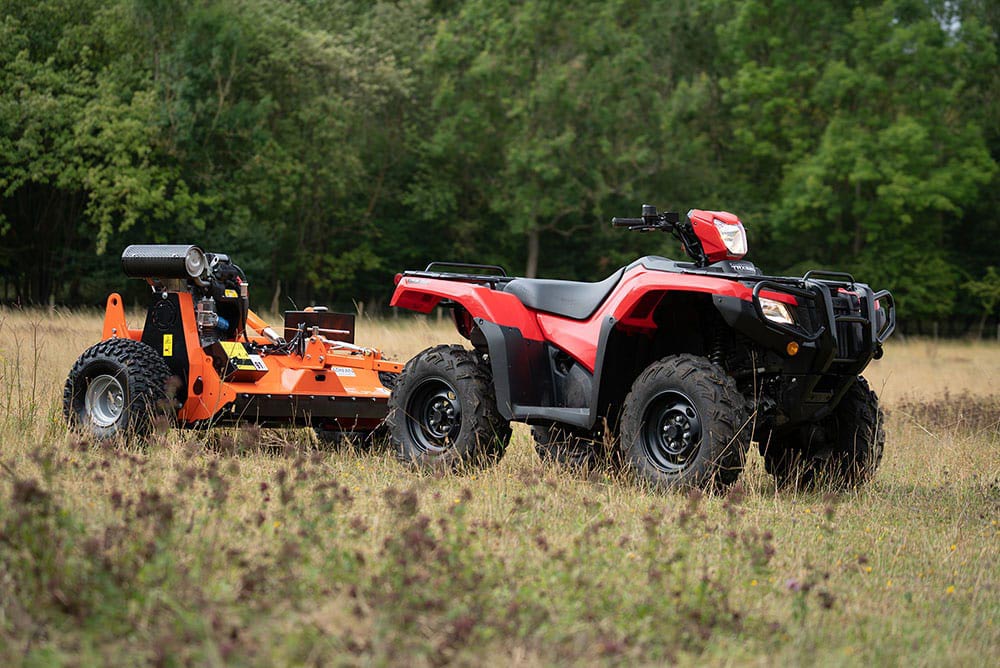 Specification
| Description | Spec |
| --- | --- |
| Weight | 310Kg |
| Cutting Width | 1.2m |
| Cutting Height | 25-225mm |
| Rota RMP | 2400rpm |
| Deck Steel Thickness | 5mm cover, 8mm side plates |
| Number of Hammer Flails | 22 |
| Engine Power | 23hp Honda iGX700 EFI V Twin w/ Electric start |
| Tyre Size | 22x11x8" |
| Fuel Tank Capacity | 10 Litre |
| Belt Size | 2 x BX41 Cogged Belts w/ automatic tensioning system |
| Rotor Balancing | G6.3 Dynamic balanced | Specification
| Description | Spec |
| --- | --- |
| Weight | 325Kg |
| Cutting Width | 1.5m |
| Cutting Height | 25-225mm |
| Rotor RPM | 2400rpm |
| Deck Steel Thickness | 5mm cover, 8mm side plates |
| Number of Hammer Flails | 26 |
| Engine Power | 23hp Honda iGX700 EFI V Twin w/ Electric start |
| Tyre Size | 22x11x8" |
| Fuel Tank Capacity | 10 Litre |
| Belt Size | 2 x BX41 Cogged Belts w/ automatic tensioning system |
| Rotor Balancing | G6.3 Dynamic balanced |